Pinnacle Polymers™ LLC is a large, independent producer of polypropylene (PP) resins. Pinnacle offers homopolymers, impact copolymers and random copolymers, and participates in many markets including injection molding, fibers, and extrusion.
Pinnacle Polymers has perfected lean manufacturing. As a result of their highly efficient operations they continue to be a vibrant and healthy company well poised to service customers in North America and around the world. Their focus on efficient operations is combined with a strategic location, superb product, and excellent customer service. This formula has helped their customers compete and thrive in a challenging business environment.
Related Product & Tech Guides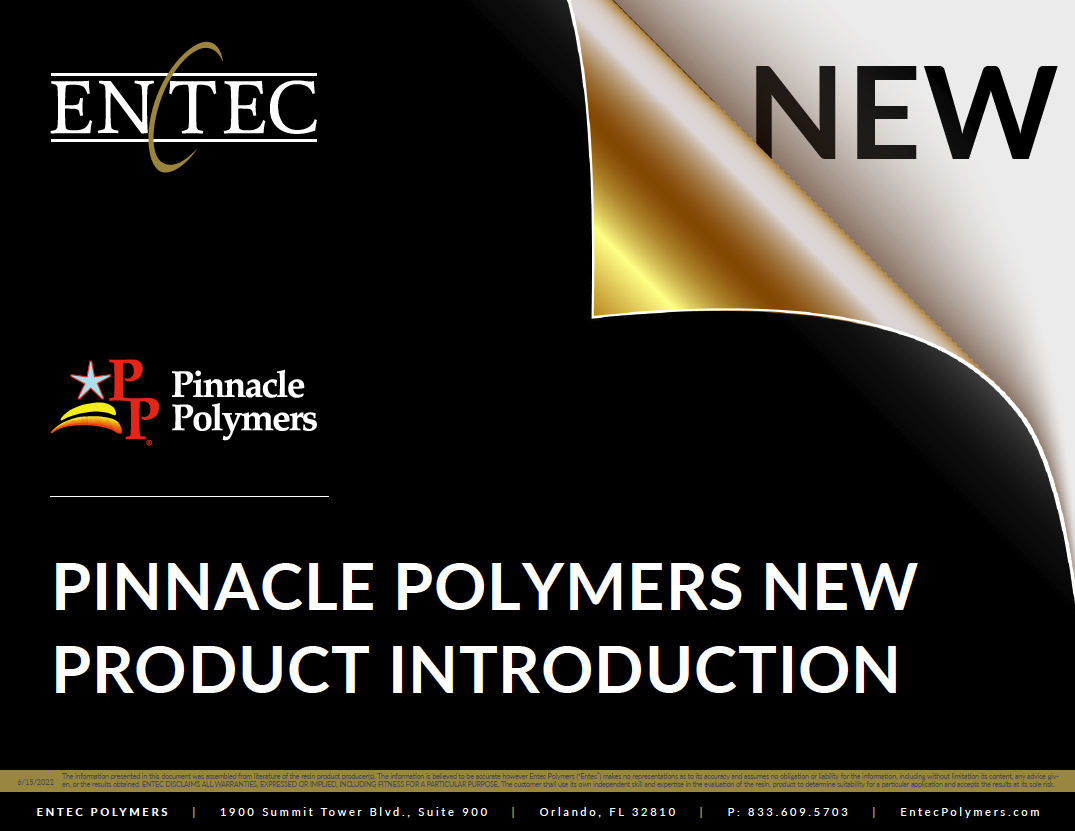 Are you looking for a better Polypropylene? Then check out these new PP products from Pinnacle Polymers and Entec.