Trinseo is a global chemical materials solutions provider and a manufacturer of plastics, latex binders, and synthetic rubber.
Trinseo focuses on delivering innovative and sustainable solutions to help their customers create products that are intrinsic to how we live – products that touch lives every day across a wide range of end-markets.
They are passionately dedicated to helping their customers meet their most complex materials challenges – whether they are creating electronics that are thinner and lighter… or cars that weigh less and use less fuel. Trinseo plastics enable manufacturers to create LED lighting that is brighter and cooler and reduces energy consumption … and medical devices that are impervious to the harsh chemical cleansers used in sterilization. Their synthetic rubber allows tire manufacturers to make high-performance tires with low rolling resistance and improved wet grip for greater fuel efficiency. And, latex binders enable manufacturers to deliver tailored solutions that enhance packaging materials and help highway infrastructure last longer.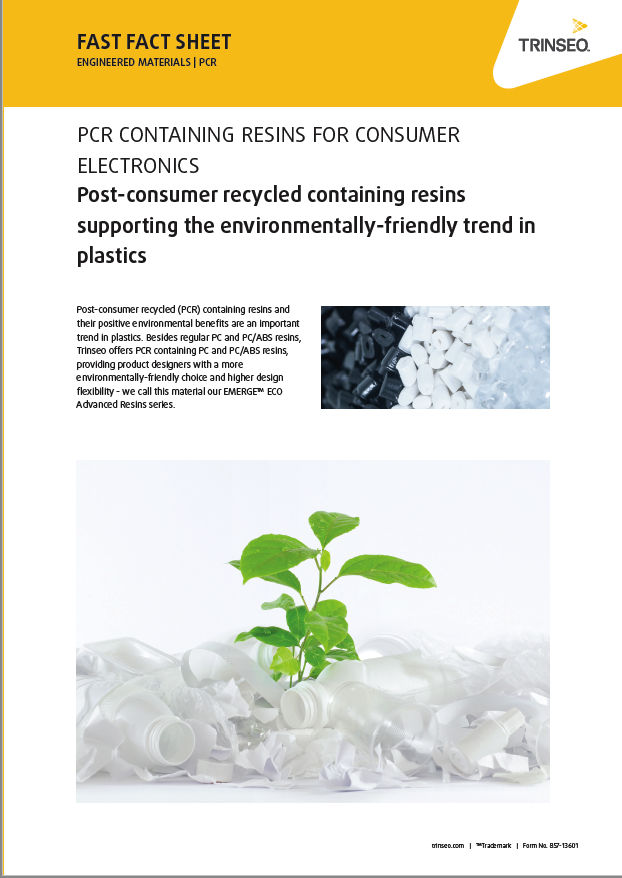 Post-consumer recycled containing resins supporting the environmentally-friendly trend in plastics