BioLogiQ is creating a sustainable future for the plastics industry by revolutionizing the way plastic products are manufactured. The company makes bioplastic resins from all­natural, renewable resources. These resins allow plastics manufacturers to greatly reduce fossil fuel-based plastic use and greenhouse gas emissions.
BioLogiQ makes plastic from annually renewable starch, rather than petroleum to address environmental concerns. Mixing BioLogiQ's NuPlastiQ BioPolymer resins with petroleum-based plastic resins results in a dramatic reduction of "greenhouse gas" emissions, helping future generations.
The company formed in 2011 to create a useful plastic from potatoes. Their proprietary process uses various starches, including starch by-product from processing French fries and potato chips. There's a reason they were founded in Idaho.
SUPPLIER PRODUCT LITERATURE
Related Product & Tech Guides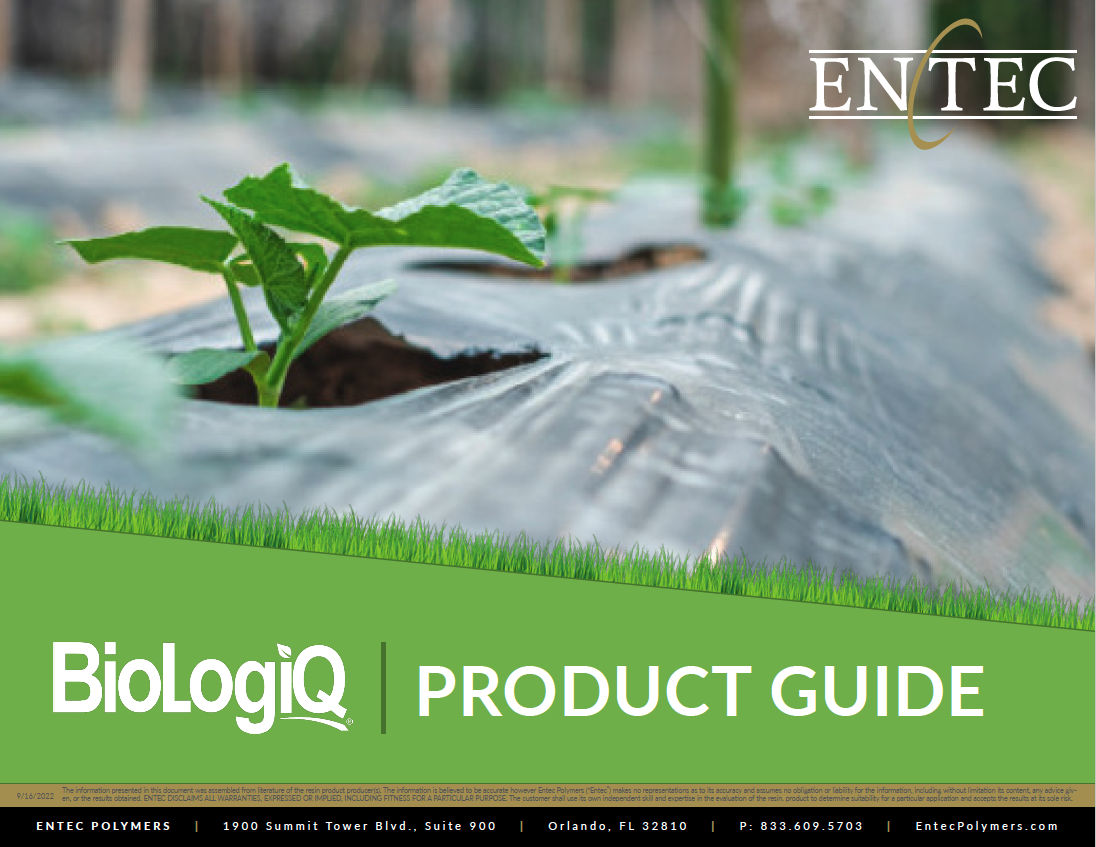 In today's world of sustainability and circular economy, all roads lead back to Entec Polymers. Entec is proud to offer NuPlastiQ BioPolymer and BioBlend® Resins from BioLogiQ. NuPlastiQ is based on renewably sourced, plant based carbohydrates. It is then compounded with standard polymers like LLDPE, HDPE, PP, PS and HIPS to create a sustainable masterbatch. This sustainable masterbatch is then blended into your polymer to create film and molded components that can reduce your fossil fuel-based plastic usage, reduce your greenhouse gas emissions and contribute to your sustainability goals.