TOPAS Advanced Polymers manufactures and markets TOPAS® COC (cyclic olefin copolymer), a family of plastic resins used in advanced packaging, medical, optical and other applications worldwide. TOPAS also manufactures and markets norbornene, a valuable building block for complex organic molecules.
Related Product & Tech Guides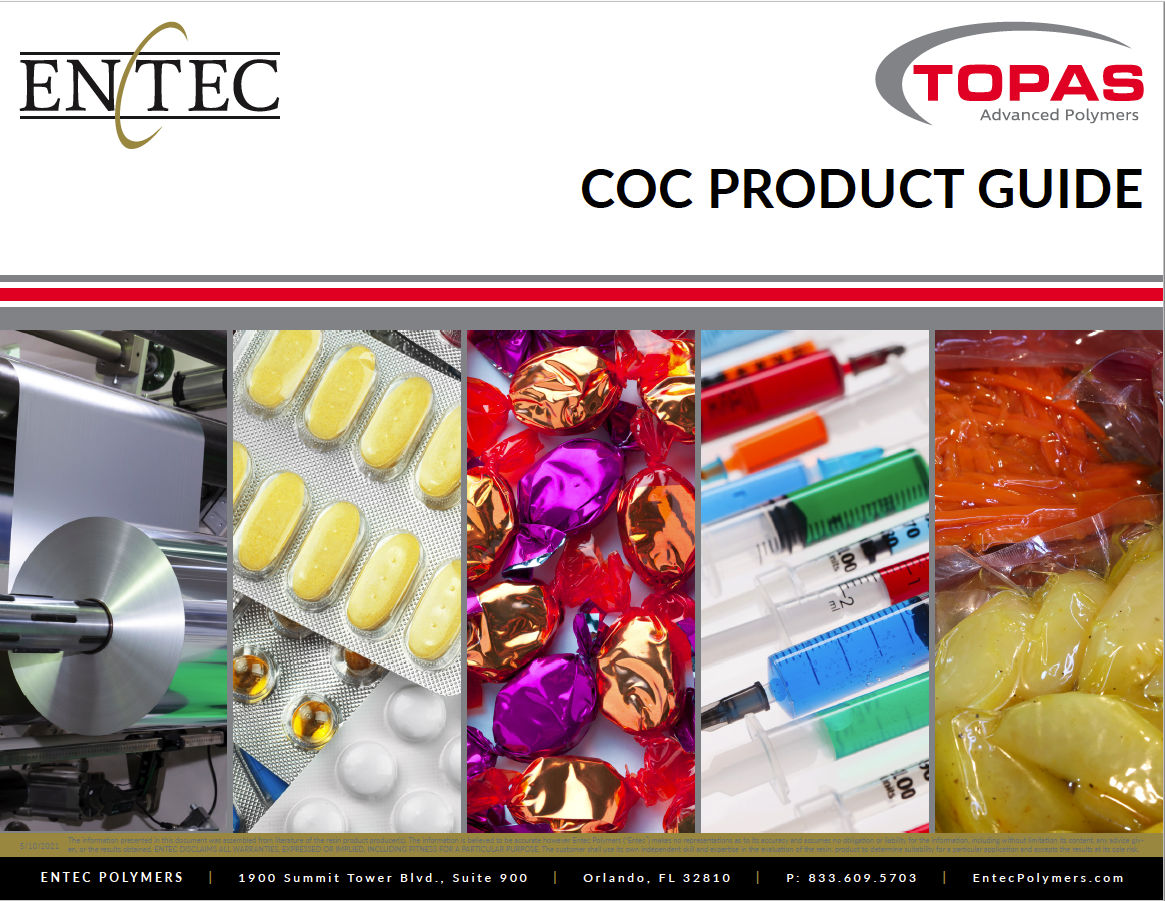 Are you looking for a polymer with glass-like clarity, elevated temperature resistance, high water vapor barrier, and easy processability for your healthcare, packaging, optical or electronic application? Look no further than TOPAS® COC (Cyclic Olefin Copolymer) to meet all of your needs.