Articles

| Oct 11, 2022
un-BOO-lievable Facts About Polypropylene
No Tricks Here, Learn a Treat About PP
From costume masks and vampire teeth to frightfully fun décor, Polypropylene helps put a little extra spook in the Halloween season!
Polypropylene, a semi-crystalline polymer made by polymerizing propylene gas with a catalyst in a reactor. The two major types of polypropylene available in the market Homopolymers and Copolymers.
The Polypropylene Homopolymer family is the most widely utilized general-purpose grade. It has the highest mechanical and thermal properties.
The Polypropylene Copolymer family is further divided into random copolymers and block copolymers. Polypropylene random copolymers are known for their clarity while the block copolymers are known for their high impact properties.
Below are some of the key features of Polypropylene that help to make your Halloween Spooktacular!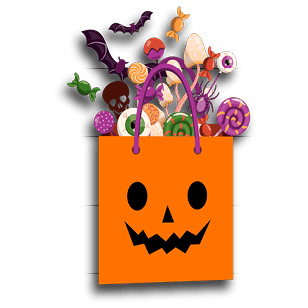 Most polypropylene products produced are compliant with the FDA's food contact regulations making polypropylene a scary-safe option for Halloween treats.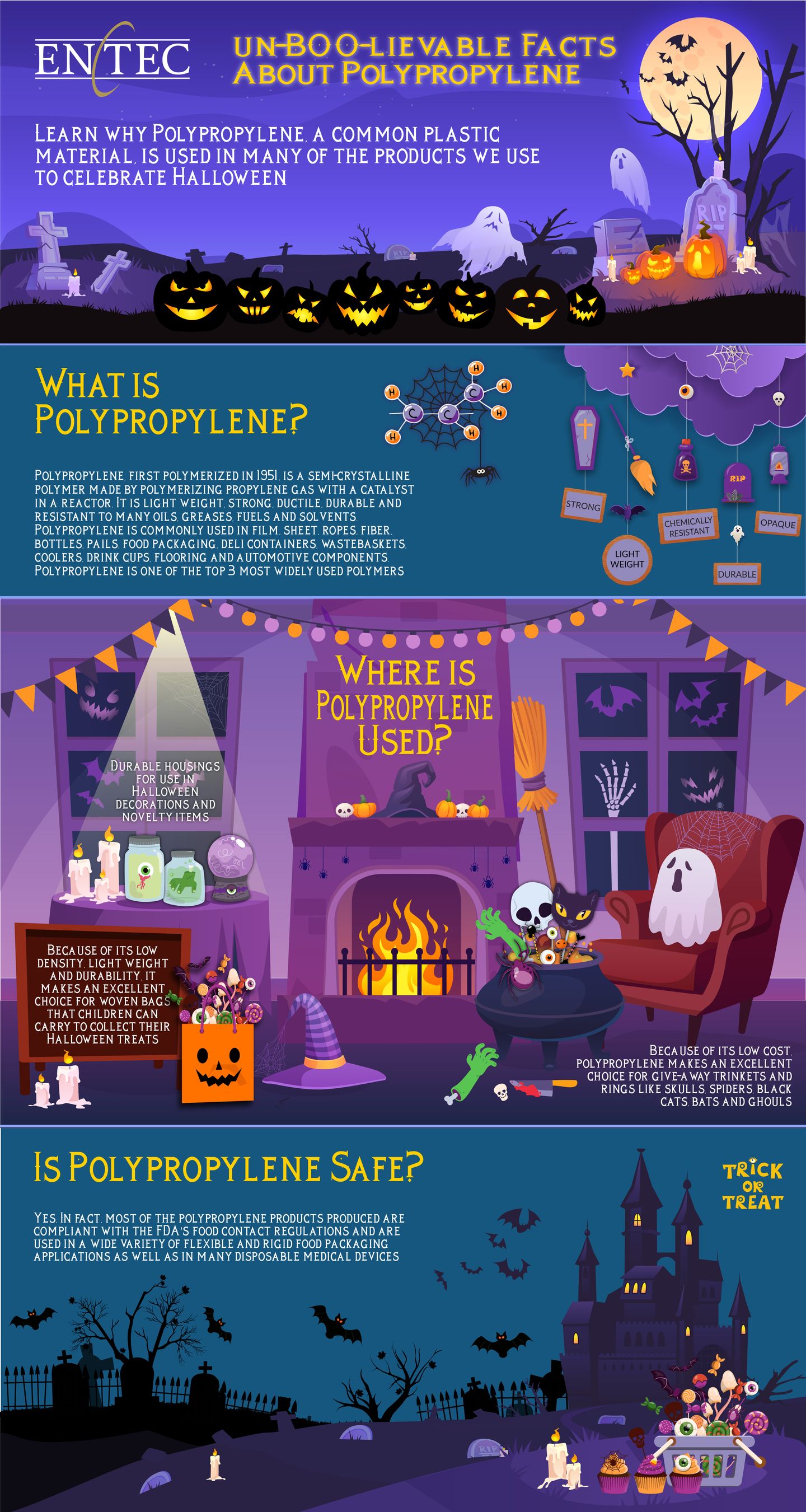 Add teal to your pumpkin collection so more kids can trick or treat
Those orange plastic pumpkins may be a regular part of trick-or-treating, but one group is hoping that people handing out candy will consider investing in a teal pumpkin as well.
The Teal Pumpkin Project asks people to put out nonfood items in teal-colored pumpkins so that kids with food allergies also can participate in the Halloween tradition.
Food Allergy Research and Education (FARE) is a nonprofit group that supports the estimated one in 13 children in the U.S. who have a potentially life-threatening food allergy. The Teal Pumpkin Project launched in 2012 to prompt homeowners to provide items such as stickers, small toys, puzzles and books in a separate container — preferably a teal pumpkin — so that trick-or-treaters can take an item they know is safe on Halloween.
"The number of children with food allergies has risen dramatically over the past 20 years, and the Teal Pumpkin Project brings the community together to ensure a safe and inclusive Halloween for all trick-or-treaters," FARE President and CEO Lisa Gable said in a news release.
Source: Plastics News Kickstart
Learn More About The Teal Pumpkin Project