Articles

| May 10, 2021
TOSAF Line Card
High-quality color and additive masterbatch concentrates for the plastics industry
Entec Polymers offers the most comprehensive line of high-quality color and additive masterbatch concentrates from our distribution partner TOSAF. In addition to many of the common masterbatch additives like slip, anti-block and anti-stat, TOSAF also produces a broad range of specialty additives like anti-oxidants, UV stabilizers, anti-fog, desiccant, processing aids, compatibilizers, metal detectable, and flame retardants. TOSAF can also provide "combi" masterbatches that are a custom combination of multiple additives. TOSAF also supplies a line of popular while color concentrates in LLDPE, PP and PS carrier resins as well as custom colors. Custom colors are available in a broad range of commodity and engineering resins including PE, PP, PS, ABS, PC, PET, PETG, PLA, PA, POM, PMMA, and EVA.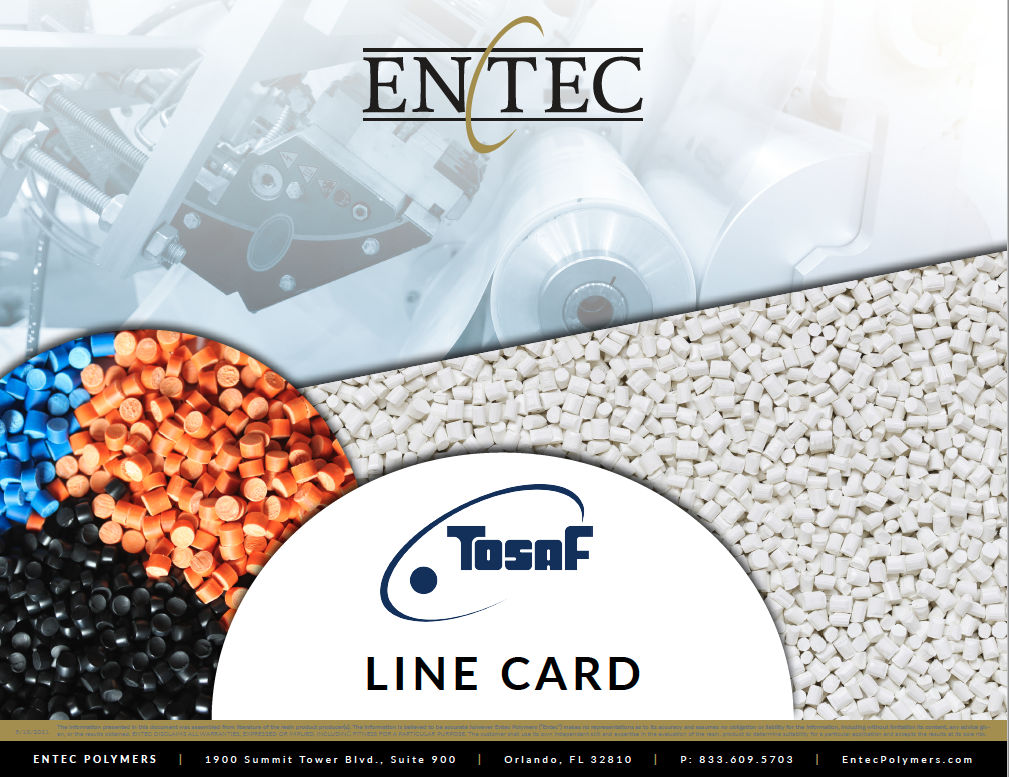 Contact your Entec Polymers sales or Technical Representative for more information on these masterbatch products.

ABOUT TOSAF
For over three decades, Tosaf has been developing and manufacturing high quality additives, compounds and color masterbatches for the plastics industry. With the aim of providing their customers' every need, they have continuously grown and developed their offering, production capacity and global reach, becoming a truly close-to-the-market, global organization.
With a deep-rooted belief that they must be at the cutting edge of each of the industries they serve, the experts at Tosaf work with various educational institutions, gaining inspiration and giving of their experience.
Learn More