CHIMEI CORPORATION is a Taiwan-based Performance Materials Company. Founded in 1960, CHIMEI has long been known as the world's largest vendor of ABS resins, PMMA resins and optical sheets.
Today, they design and manufacture a wide range of cutting-edge performance materials, including advanced polymer materials, synthetic rubbers, and specialty chemicals, that raise their global customers' products to the next level.
Client-Side Innovation™
The world's leading companies seek out CHIMEI to boost their products' performance and durability, find a breakthrough in aesthetics, raise their production efficiency, and reduce their environmental impact.
Through Client-Side Innovation™ they develop creative new applications for their materials that make their customers' products stand out.
Harnessing their proactive curiosity and extensive knowledge of the industry, they deliver a step up in product performance that helps their customers realize their full potential.
Clean & Green
When it comes to environmental protection and eco-friendly production processes, they have long been ahead of the curve.
CHIMEI sets high standards, investing heavily in clean and green processes to limit their waste and emissions to radically low levels. They also rigorously maintain the latest ISO certifications relating to energy, greenhouse gases, and environmental management across all their facilities.
And yet they still aim higher. They are on track to achieve 80% reclaimed water usage in their production processes, 80% energy self- sufficiency from solar power and natural gas, and 98% sludge waste reduction.
A Step Up
At CHIMEI, they strive to achieve a step up in everything they do. Whether advancing the performance of their materials, elevating their global customers' products to the next level, or enhancing quality of life around the globe, with every undertaking they ask themselves whether they are helping their teams, customers, partners, or the wider world to achieve a step up.
Related Product & Tech Guides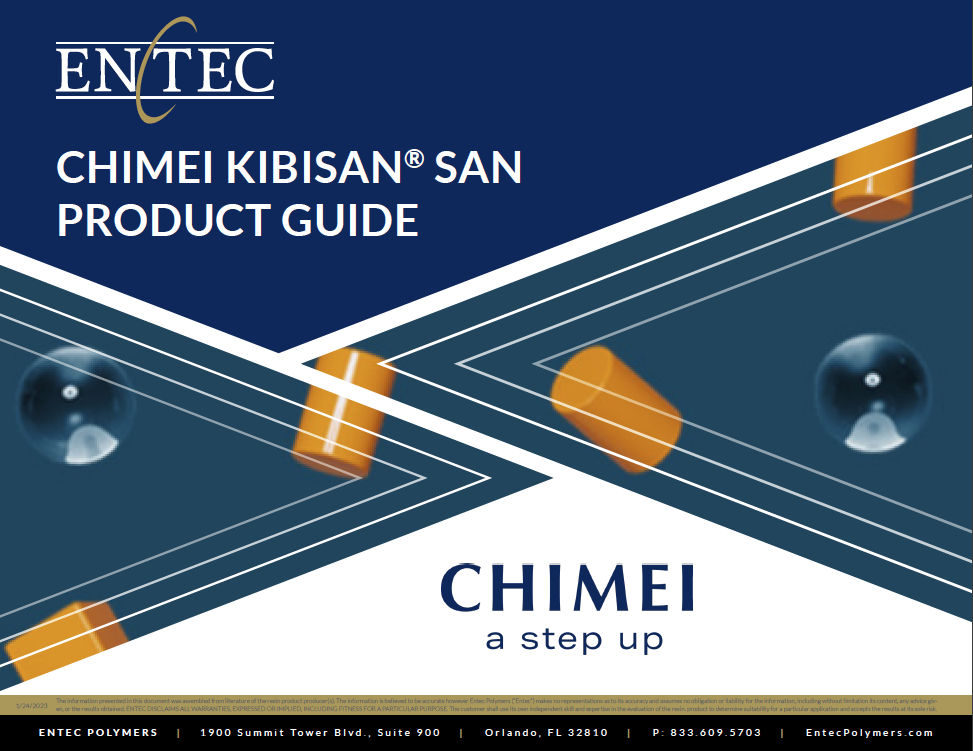 If your next application requires a transparent polymer with high stiffness and good chemical resistance, then consider CHIMEI KIBISAN® SAN. KIBISAN® offers high clarity, high stiffness, excellent chemical resistance, dishwasher resistance and easy processability. CHIMEI KIBISAN® is the clear choice!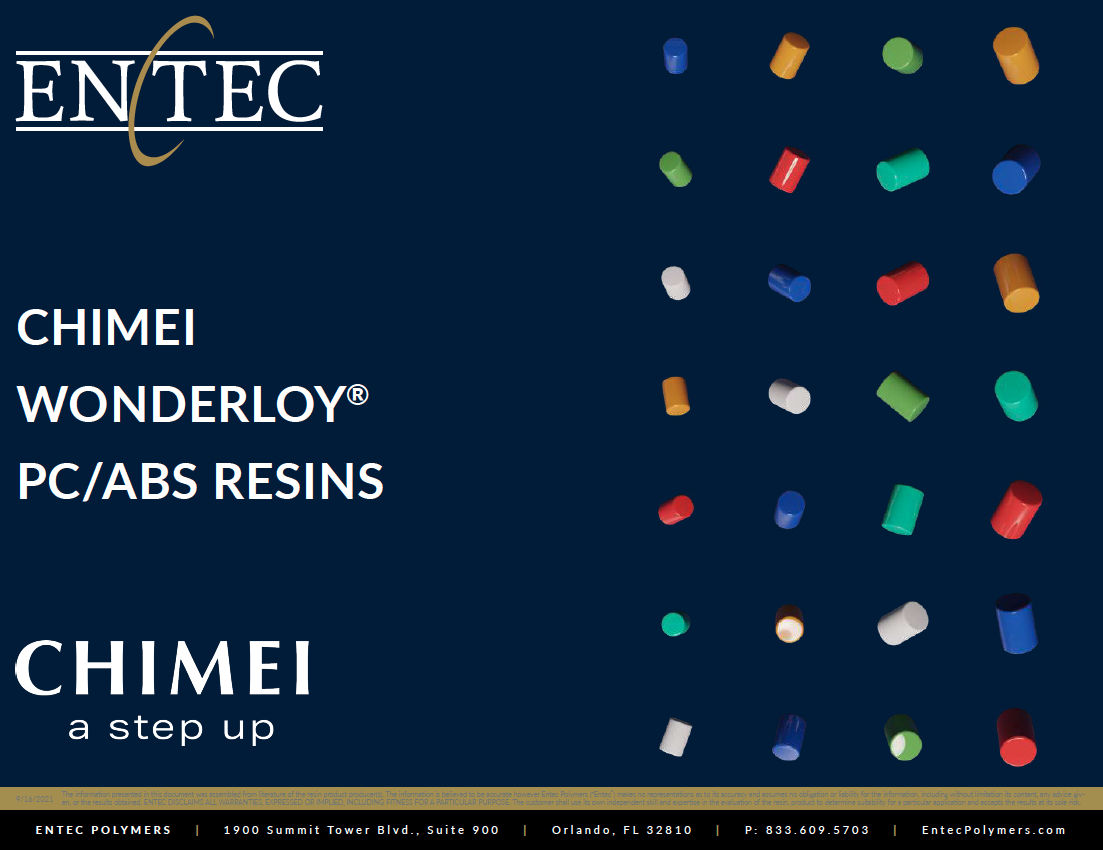 Does your application require high impact, high temperature resistance and good dimensional stability? Perhaps you may want to consider CHIMEI WONDERLOY® PC/ABS alloys as your material choice? Entec Polymers technical representatives can assist you in selecting the WONDERLOY® grade that best meets your applications performance needs.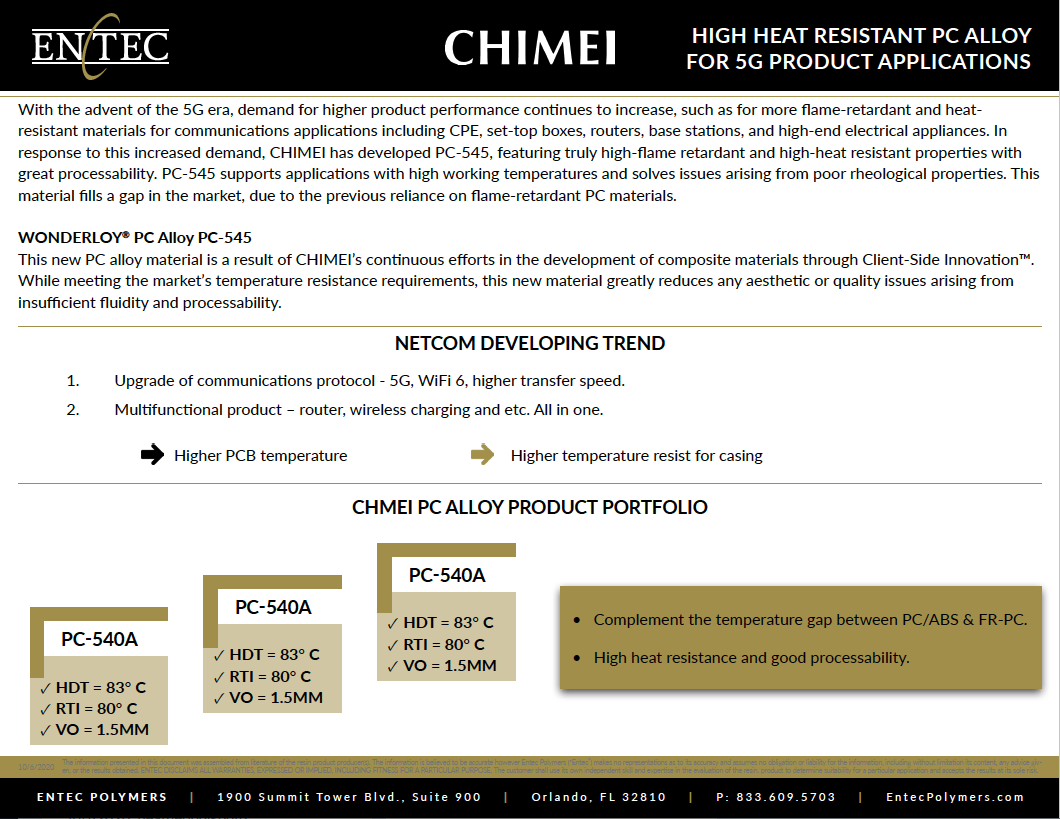 Market demand is continuously increasing for high impact, flame retardant and heat resistance materials. Chimei's new Wonderloy products pushes the limits for what's possible in plastics.
Related News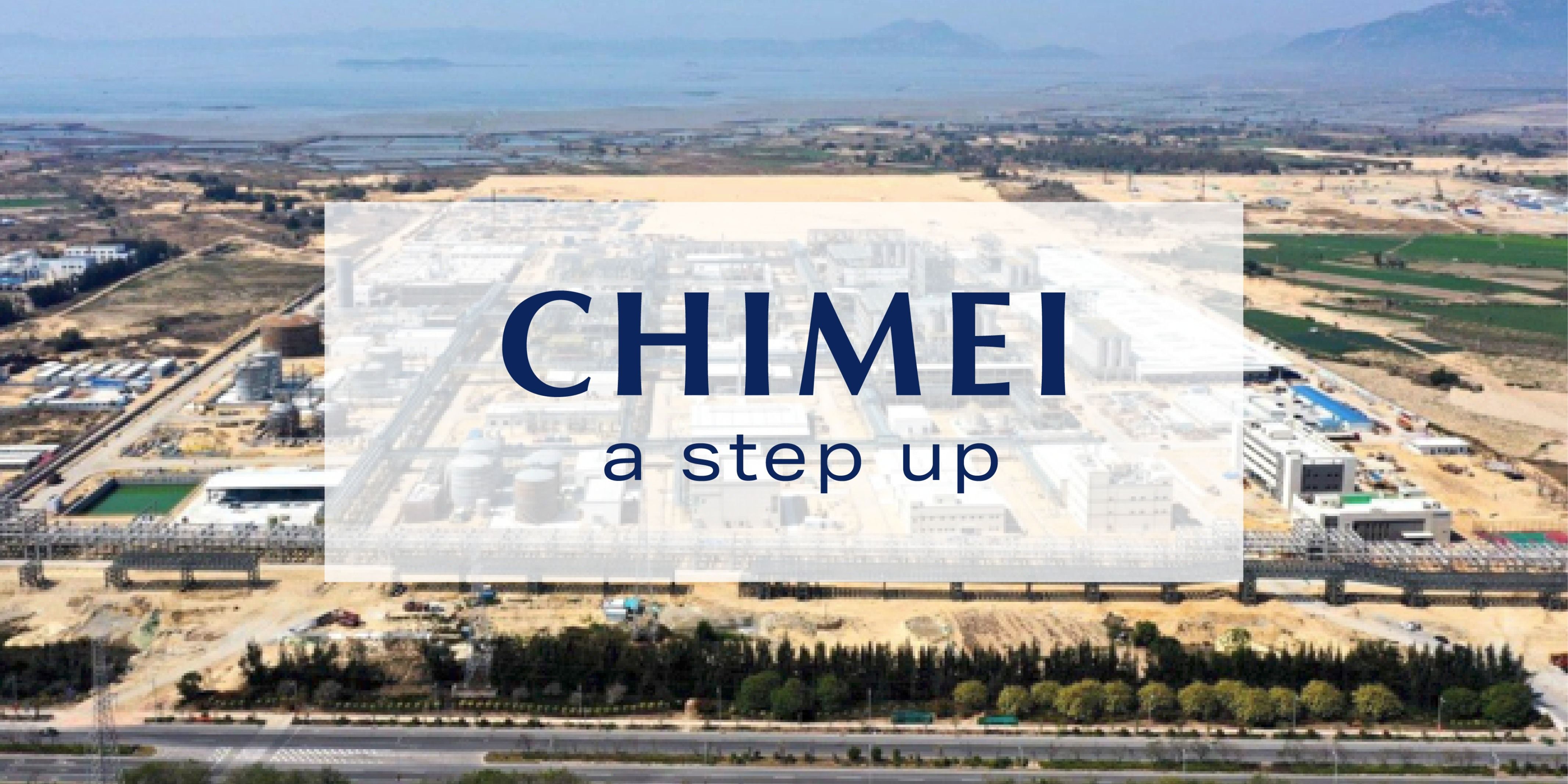 Scheduled to start on July 15